Meet the McPin team
Vanessa Pinfold (She/Her)
Research Director
Tanya Mackay (She/Her)
Head of Research and Involvement
Clare Walsby (She/Her)
Senior Operations Manager
Alex Kenny (She/Her)
Senior Public Involvement in Research Officer
Ali McClary (She/Her)
Communications Manager
Annabel Walsh (She/Her)
Public Involvement in Research Manager
Davino Beckford
Peer Research and Public Involvement in Research Officer
Emma Garavini (She/Her)
Youth Public Involvement in Research Officer
George Clarke (He/Him)
Research Administrator
Georgia Naughton (She/Her)
Peer Researcher
Gillian Samuel (She/Her)
Senior Public Involvement in Research Coordinator in NIHR School for Public Health Research, Public Mental Health Programme
Harry Dyson (He/Him)
Peer Researcher and Public Involvement Officer
John Gibson
Senior Service User Researcher
Katherine Lofthouse (She/Her)
Senior Research Communicator
Lisa Couperthwaite
Peer Reseacher
Naomi Fergus (She/Her)
Operations Support Officer
Rachel Temple (She/Her)
Public Involvement in Research Manager (Youth Involvement Lead)
Raj Hazzard
Senior Researcher
Rose Thompson
Senior Research Manager
Roya Kamvar (She/They)
Senior Public Involvement in Research Officer
Sorcha Mahony
Research Manager
Sue Webster
Peer Reseacher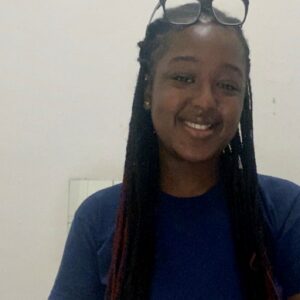 Thai-sha Richards
Young Person Co-Researcher
Yasmin Ahmadzadeh (She/Her)
Young People's Senior Peer Research Coordinator
Vanessa Pinfold (She/Her)
Research Director
Vanessa has worked in mental health research for over 25 years, and has published studies on stigma and discrimination, families and carers, experiences of the mental health system, wellbeing networks and co-production in mental health research.
She is now prioritising developing peer research methods through collaborative or co-production approaches.
Vanessa currently chairs the Alliance of Mental Health Research Funders and is co-founder and research director at McPin, responsible for overseeing the work of the charity.
She previously worked at Rethink Mental Illness and the KCL IOPPN and has a PhD from University of Nottingham.
Tanya Mackay (She/Her)
Head of Research and Involvement
Tanya joined McPin in 2019 after moving to the UK from Australia. Her previous work was university-based with a focus on co-design in research and advocacy. Tanya has been involved in developing policy in the mental health space and has an interest in vicarious trauma for people in support roles and research. She hopes to contribute to improving support for people in these positions, and runs reflective practice sessions at McPin. She has a First-Class Honours degree in social work and uses her practice knowledge of strengths-based and narrative approaches, as well as her lived experience as both a service user and carer, to inform her work.
Clare Walsby (She/Her)
Senior Operations Manager
Since arriving in 2019, Clare has developed her skills to give everyone at McPin kind, fair and respectful operational and wellbeing support. Clare finds her work experience in dance, theatre, education and administration to be a helpful and unique platform for working in Ops. Her work at an educational charity for women, where she supported students to overcome their fear of exams and provide equitable spaces for them to achieve, ignited a passion for using admin for good! Clare really values being part of the team that supports everyone at McPin to do their work and hopes to continue finding ways to improve and provide even better support.
Alex Kenny (She/Her)
Senior Public Involvement in Research Officer
Alex joined McPin in August 2019 as a Peer Researcher. Before this she sat on our Lived Experience Advisory Panel for the gameChange study. She was a founding member of the Lay Peer Review panel for the Lancet Psychiatry, and still reviews articles prior to publication. She also worked as a Peer Volunteer supporting adults with both physical and mental health difficulties.
Alex enjoys working on projects that have the potential to prevent or improve outcomes for people experiencing mental health issues. She is proud to have co-authored two qualitative peer reviewed publications which used peer research methods.
Ali McClary (She/Her)
Communications Manager
Ali has worked in library science, theatre and the arts, and conservation delivering communication strategies and creating content. She has championed person-led storytelling for print and online platforms. New to the sector, she joined McPin in June 2022 as the communications manager.
Ali has led on several major projects over the last 15 years (large-scale trade shows, magazine redesigns, website projects, company rebrands) but has always returned to her love of helping people tell their stories. She hopes to draw on her diverse communications background to grow and engage McPin's audiences.
Annabel Walsh (She/Her)
Public Involvement in Research Manager
Annie joined McPin in June 2022 to lead our collaboration with University of Birmingham Institute for Mental Health developing a young people's research partnership. She was promoted in December 2022 to Public Involvement in Research Manager. She previously collaborated with us through academic roles at KCL IoPPN and as team lead on a Wellcome Trust-funded commission. Annie has a PhD in Psychiatry and extensive project management experience developed at The University of Oxford, NIHR Maudsley BRC, KCL IoPPN and through PRINCE II accreditation. She is a strong advocate for involvement of those with lived experience in all aspects of research.
Davino Beckford
Peer Research and Public Involvement in Research Officer
Davino Beckford is a Peer Researcher and Public Involvement in Research Officer working with the Young People's Team at McPin, who joined in May 2020 for the Black Thrive Lambeth Employment Project. With his dual role, they facilitate and run multiple coproduction workshops and advisory groups as well as utilising his background in Psychology (BSc) as a researcher.
This role combines their passion for creating better opportunities and livelihoods of Black (and) Queer people, particularly those from the most marginalised fringes of society, and systemic change, having worked on multiple projects with that area of focus.
Emma Garavini (She/Her)
Youth Public Involvement in Research Officer
Emma has a background in Psychology (BSc, MSc) and, before joining McPin in 2021, worked on a mental health helpline and mental health support worker.
She is based in the Young People's Team and works on several projects ensuring the voices of young people with lived experience of mental health issues are meaningfully involved in research. This includes early conversations with potential partners to advise on how we can collaborate, as well as supporting young people to join and stay involved in our groups. Emma has keen interest in the following research topics; suicide/self-harm, eating disorders, social media and LGBTQ+ mental health.
George Clarke (He/Him)
Research Administrator
Since joining our Operations Team in 2022 George has also supported our #MentalHealthResearchMatters webinar series. Previously working as a Covid response officer, he has an MA in Political Theory and interest in continental philosophy and the psychoanalytic theory of Jacques Lacan. George practices and teaches meditation and runs McPin's meditation club. He has a particular interest in Buddhist meditation traditions and ways to distil the techniques of traditional Buddhism for our current times. He hopes this will give people effective ways of managing, and eventually overcoming, mental health conditions such as anxiety, OCD and depression.
Georgia Naughton (She/Her)
Peer Researcher
Georgia is a Peer Researcher on the Community Navigator2 project, as well as being a co-researcher on the Young People's Team. She believes it is important, now more than ever, that mental health services for young people are the best and most accessible they can possibly be.
She is excited to work with a team of like-minded people aiming to find out how this can be done for children and young people. Georgia is really passionate about mental health research and has a Masters in research and experimental psychology.
In her spare time, she really enjoys cooking and baking as well as going to the gym, and got into running during lockdown.
Gillian Samuel (She/Her)
Senior Public Involvement in Research Coordinator in NIHR School for Public Health Research, Public Mental Health Programme
Gillian joined McPin in 2019 as a Peer researcher and is now a Senior Public Involvement Coordinator. Her work has included co-designing and co-delivering a peer research photovoice study on inequalities and mental health.
Working creatively across the England-wide public mental health programme, Gillian is becoming known for initiating new ways of working, including how to build trust with and engage community organizations, best illustrated in the 'Partners Sublime' blog, encouraging work to be co-produced and findings celebrated.
Gillian is passionate about mental health and combines her lived experience with working in this field.
Harry Dyson (He/Him)
Peer Researcher and Public Involvement Officer
Harry joined McPin in 2023 as a Peer Researcher and Public Involvement Officer. Prior to this he worked in a variety of lived experience roles; including a range of projects within the NHS, a number of Lived Experience Advisory Panels with McPin, and a co-produced NIHR research project on psychosis recovery and the urban environment. He also volunteered as a peer mentor for people recovering from psychosis during this period. Harry has particular interest in psychosis, participatory research techniques, and the environmental/social determinants of mental ill health.
John Gibson
Senior Service User Researcher
John joined McPin in 2014 as a Lived Experience Advisory Panel member for PARTNERS2 before becoming a service user researcher, and then senior service user researcher. He mentors a colleague on the WHOLE-SMI study.
John also works on an ethnography study at University of Cambridge and is the PPI Co-ordinator on the ASCEnD study with Newcastle University. He works at North Staffs Mind and is the LEAP member for the re-approval of Approved Mental Health Professionals in Staffordshire.
With a diagnosis of bipolar, John brings over 20 years' experience to a role that emphasises the importance of lived experience in research.
Katherine Lofthouse (She/Her)
Senior Research Communicator
Katherine has spent most of the last decade creating features, blogs, tweets, podcasts – and just about anything else that could reasonably constitute content – for a range of organisations. She joined McPin as a Senior Research Communicator in April 2021.
Having worked and volunteered in sectors ranging from sex positivity to tech, social housing and homelessness, Katherine is passionate about empowering people to tell their stories. She hopes to build on this while at McPin, helping to drive positive change in mental health through both established and emerging platforms.
Lisa Couperthwaite
Peer Reseacher
Lisa has worked for McPin for the last decade as a remote peer researcher and during that time has contributed to lots of projects including the Viewpoint Survey, The ToGether project, The Work Well study and the gameChange study.
She has written blogs, given conference presentations and co-authored several peer review papers based on her work.
As someone who has experienced mental health issues for most of her life, Lisa is passionate about seeing the real-life impact on people as a direct result of research. She has a degree in Three Dimensional Design from the University of Central Lancashire.
Naomi Fergus (She/Her)
Operations Support Officer
Naomi joined McPin in 2021 having worked as a medical recruitment officer in the NHS for adolescents with gender identity disorder and autism. During this time she developed an interest in the mental health service for young people living with neurodiversity.
She is a former teacher, where she advocated for and delivered art and textiles workshops as therapy for young people living with anxiety. Naomi hopes to support McPin's mission and core values whilst promoting the benefits of diversity and inclusion in the workplace. She is also a member of a community support group for parents and carers of children with autistic spectrum disorder.
Rachel Temple (She/Her)
Public Involvement in Research Manager (Youth Involvement Lead)
Rachel is a Public Involvement in research manager at the McPin Foundation, having joined the team as a trainee peer researcher in 2017.
She leads McPin's Young People Advisory Group and the wider young people's network, and is passionate about ensuring meaningful involvement of young people in mental health research in ways that are comfortable, accessible, and engaging.
Rachel has led the young people's involvement on several projects including the Mental Health National Gallery Audio Tour project, and Agency & Identity for Mental Health.
She currently helps manage an online peer support group for obsessive compulsive disorder.
Raj Hazzard
Senior Researcher
At McPin Raj has worked on a range of projects exploring the nature of 'peerness' in research and service delivery. Her role titles range from co-investigator to peer evaluator. She has experience of working on evaluations with local, regional and national scope, with a particular focus on employment.
Raj has a passion for using her experiential expertise to further understanding of intersectional, critical and transdisciplinary approaches to mental health research.
Before joining McPin in 2015, Raj provided peer support to individuals leaving crisis care and in hospital, introducing innovative practices to support wellbeing.
Rose Thompson
Senior Research Manager
Since completing a PhD in social psychology Rose has worked on projects relating to psychology, genetics, ethics, epilepsy, intellectual disability and mental health in a range of settings. Since joining McPin in 2015 she has worked on various evaluation and research projects, most of which relate to social and community approaches to mental health, including peer support, peer brokerage and libraries. Her work on narrative telling in life stories around psychosis lead to the production of a workbook for practitioners. She has an interest in narrative and creative research methods, and has supported several peer researchers as a line manager.
Roya Kamvar (She/They)
Senior Public Involvement in Research Officer
Roya has done people-centred research across diverse sectors for seven years, and is experienced in a range of research methods including traditional and innovative, public engagement and citizen science.
At the core of Roya's lived experience is depression, anxiety, DPDR (De-personalisation and De-realisation) intersecting with neurodivergence and physical health issues. They joined McPin's PPI team in 2021, working on projects spanning youth to older age, and are setting up a new involvement network. Roya's research interests include depersonalisation-derealisation disorder, somatics and embodiment, eco-psychology, and intersectionality.
Sorcha Mahony
Research Manager
Sorcha has worked in research for over 20 years, specialising in qualitative and ethnographic methods to understand the lives of young people and families living in poverty. She is passionate about the use of creative writing and storytelling in research and has published books drawing on this approach (Life in the Debt Trap and Searching for a Better Life). Since joining McPin in 2021, Sorcha has worked on research and evaluation projects exploring mental health, parenting and family life. She has a PhD in social anthropology and is committed to using research to improve policy, services and public attitudes towards marginalised groups.
Sue Webster
Peer Reseacher
Sue joined McPin in 2022 as a Peer Researcher on the WHOLE-SMI study, looking at how physical health checks and a focus on exercise and diet improves mental health - something which she has experience of first-hand.
Originally training as a nurse, she also completed an Integrative Counselling Theory degree and is a PPI member of Tees, Esk and Wear Valley Mental Health Trust Involvement and Engagement Team. Having seen the impact mental health has on physical health, Sue firmly believes there is "no health without mental health", and has a keen interest in mental health research, particularly after having had a period of depression herself.
Thai-sha Richards
Young Person Co-Researcher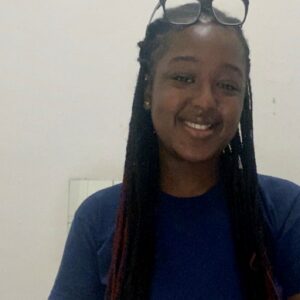 Thai-sha joined McPin in 2020 as a Young Person Co-researcher on the REACH project, looking at mental health risk and resilience in students. She was also part of the study's Young People's Advisory Group, helping develop assets like engaging research materials for young people.
She has a passion for psychology and mental health, especially between diverse backgrounds, and is studying psychology at university with hopes to do a PhD.
As a young Black woman from south east London, Thai-sha aims to inform people about mental health and the struggles that Black and minoritised ethnic groups go through every day, while challenging stigma.
Yasmin Ahmadzadeh (She/Her)
Young People's Senior Peer Research Coordinator
Yasmin works on the Peer Action Collective in Haringey, supporting research with young Peer Researchers and The Peace Alliance on the topic of youth violence. Yasmin also works as a mental health researcher at King's College London, where she completed her PhD investigating how anxiety and depression can run in families. Yasmin has published studies on parent and child mental health, and the influence of parenting, genetics, and experiences of racial discrimination. Yasmin has experience managing public engagement projects, aiming to share understanding and participation in mental health research.
Join our team
At McPin, we value passion and lived experience as much as work experience. Head over to our vacancies page to see if we could be the next step in your mental health research career.